Product Description
During the past 5 years, SNOWMAN had always offered the most satisfying cooling solutions and excellent service for millions of customers around the world.
4 Heat Pipes
4 Heat Pipes Make heat from the CPU evenly spread througout the complete fin.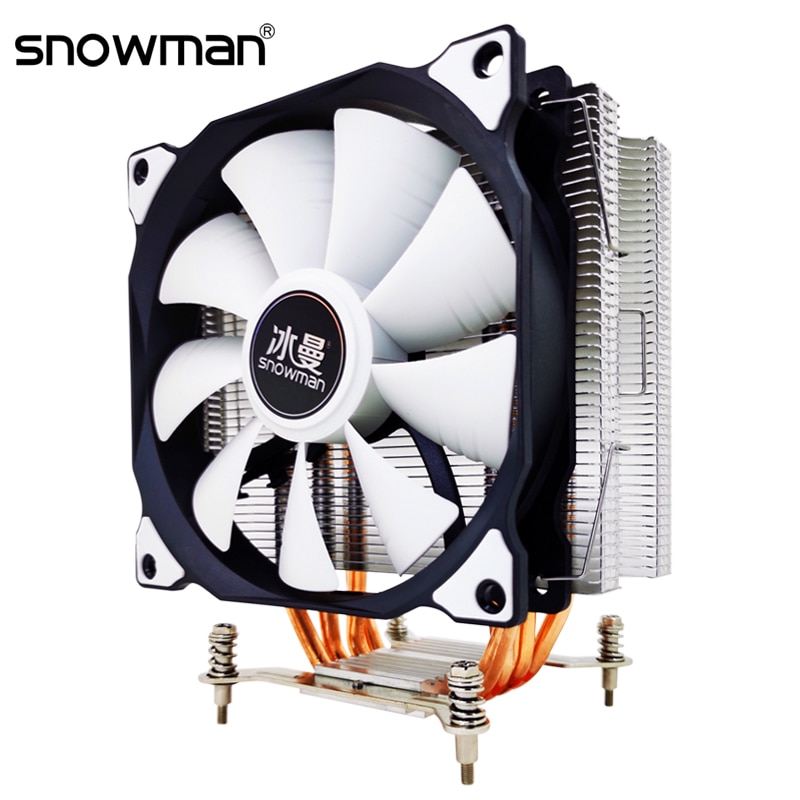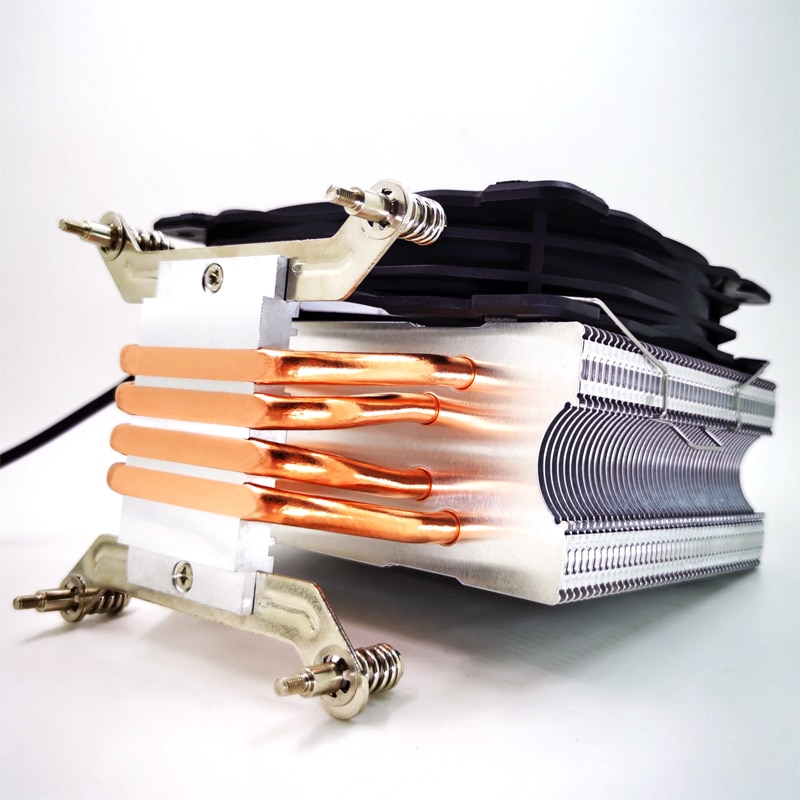 SPECIFICATIONS
Brand Name: SNOWMAN Model Number: MT4 Compatible CPU: Intel and AMD Product size: 128i¼ˆLi¼‰*100i¼ˆWi¼‰*154i¼ˆHi¼‰mm Heatsink Material: Copper & Aluminum Product weight: 1 Fan 600gi¼Œ2 Fan 710g Type: 4 Heat pipe TDP: 160W Note: 2 The fan connectors have been combined into one connector. Fan Size: 120x120x25mm Fan Speed: 800-1800RPM Bearing: hydraulic bearing Power Interface: 4 Pin Fan Type: 4 Pin PWM Fan Voltage: 12V DC Current: 0.23A±10% Power: 2-3W Air Volume: 72CFM(MAX) Noise: 15-25dBA±10% Life: 50000 hrs RGB type: Rainbow RGB (not manually adjustable) The lights can automatically change multiple color modes. Installation kit type introduction: For LGA115X/1200/1366 Socket: 1200/1150/1151/1155/1156/1366i¼ˆi3/i5/i7/i9i¼‰ Contains the motherboard screw backplane. For LGA2011/2066 Socket: LGA2011/LGA2066i¼ˆE5-X79-X99i¼‰the motherboard comes with original threaded backplane and can be directly screwed. For AMD/AM4 Socket: AM4/AM2/AM2+/AM3/AM3+/FM1/FM2i¼ˆRyzen / Athlon / Phenomi¼‰ For AMD, please keep the original threaded backplane of the motherboard for screw installation. Warning: LGA 775 is not supported. Package Contents: CPU Cooler * 1 Installation Kit * 1 Instructions * 1 Does not include thermal grease. ( It is a liquid prohibited item. It is easy to be intercepted by customs.)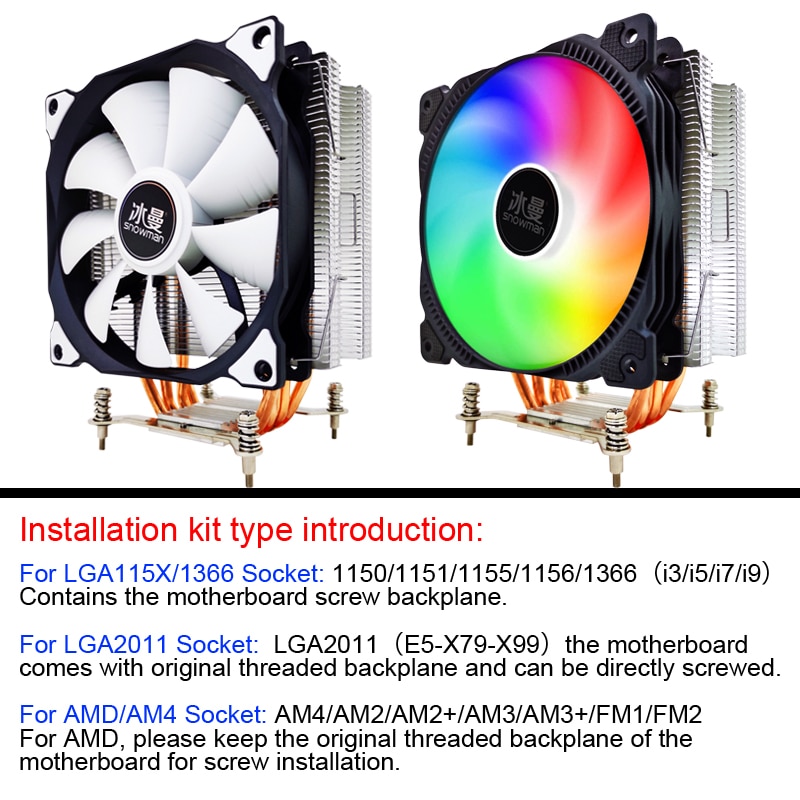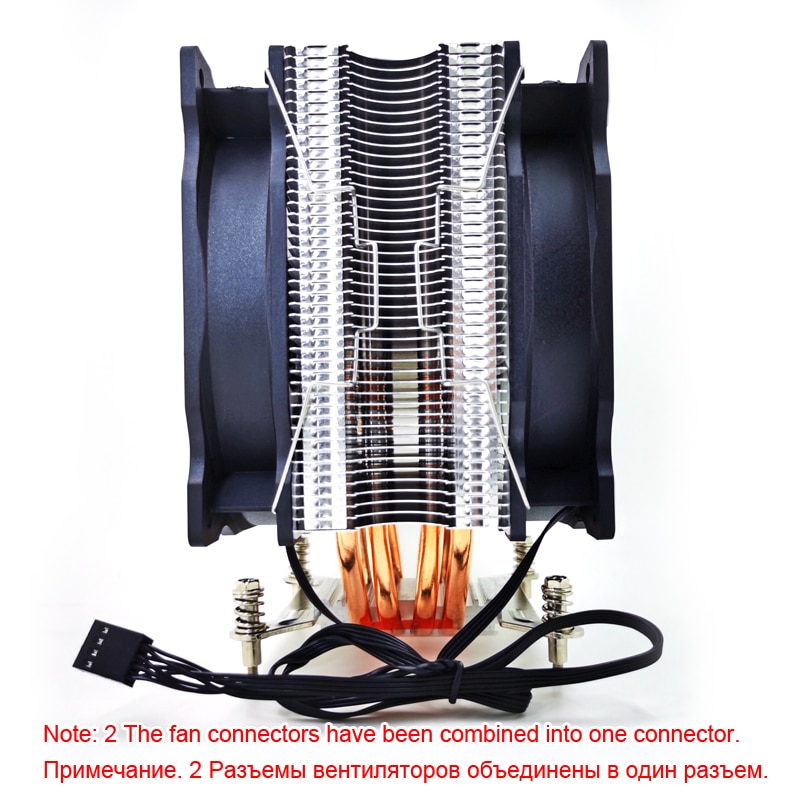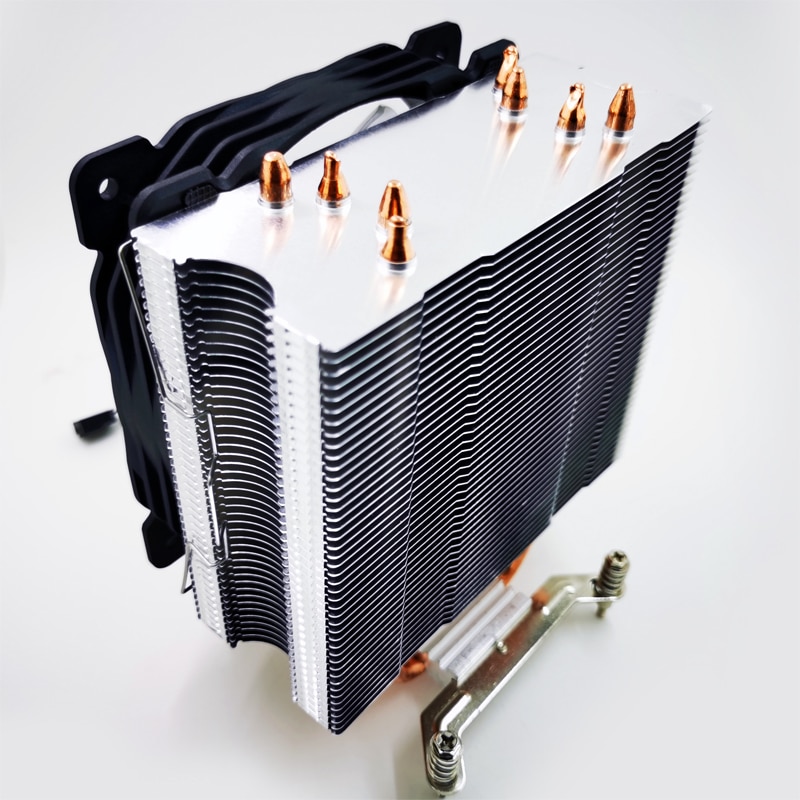 Product Size
Product height 154mm Applicable to the use of the radiator with a height limit of 154mm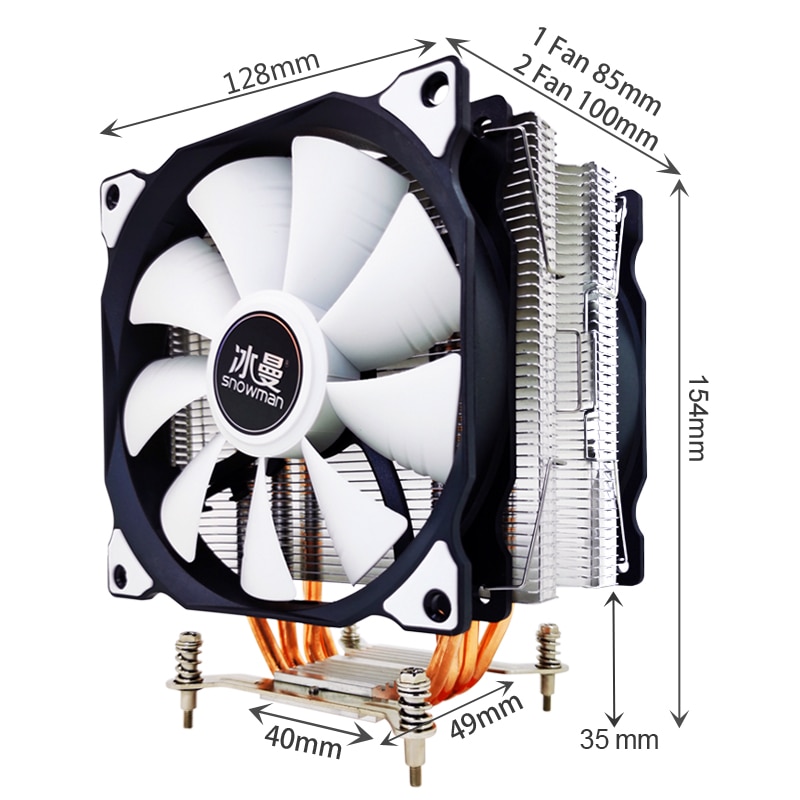 Optional: Number of Radiator Fans
( Radiator With 1Fan ) ( Radiator With 2Fan ) Note: the fan interface has been merged into one interface.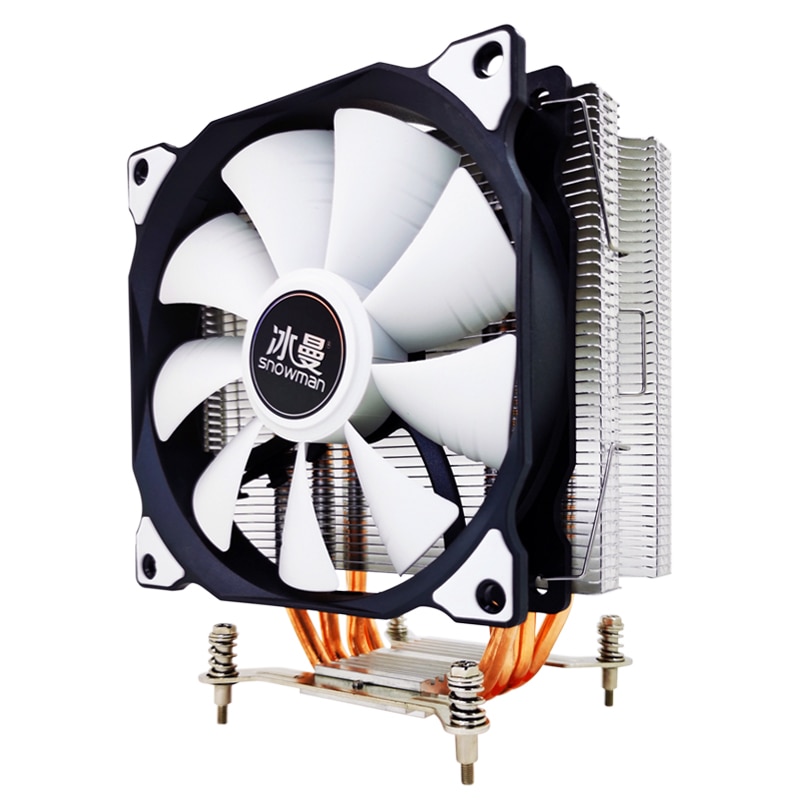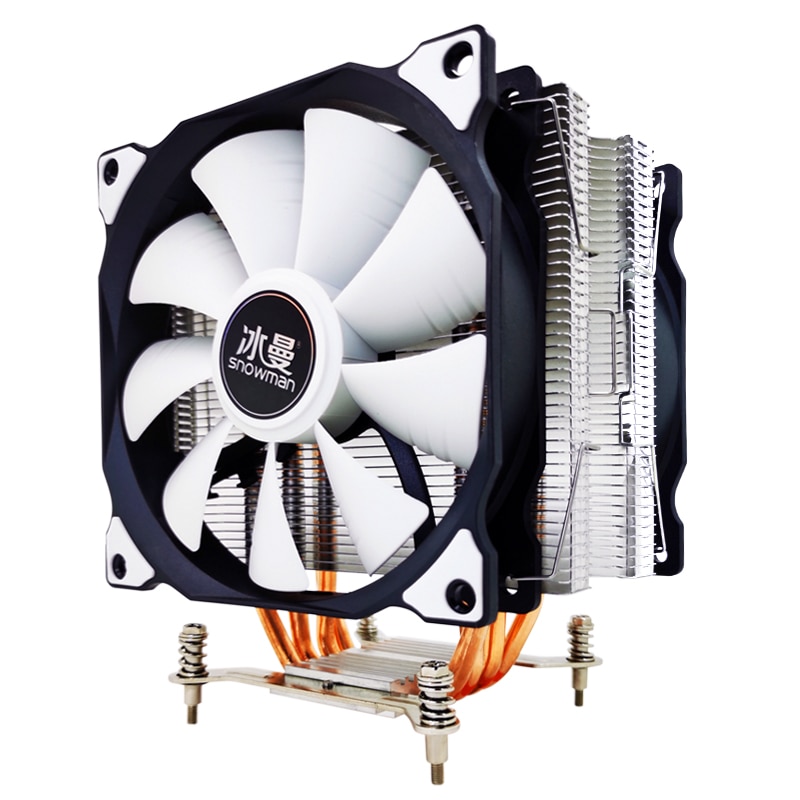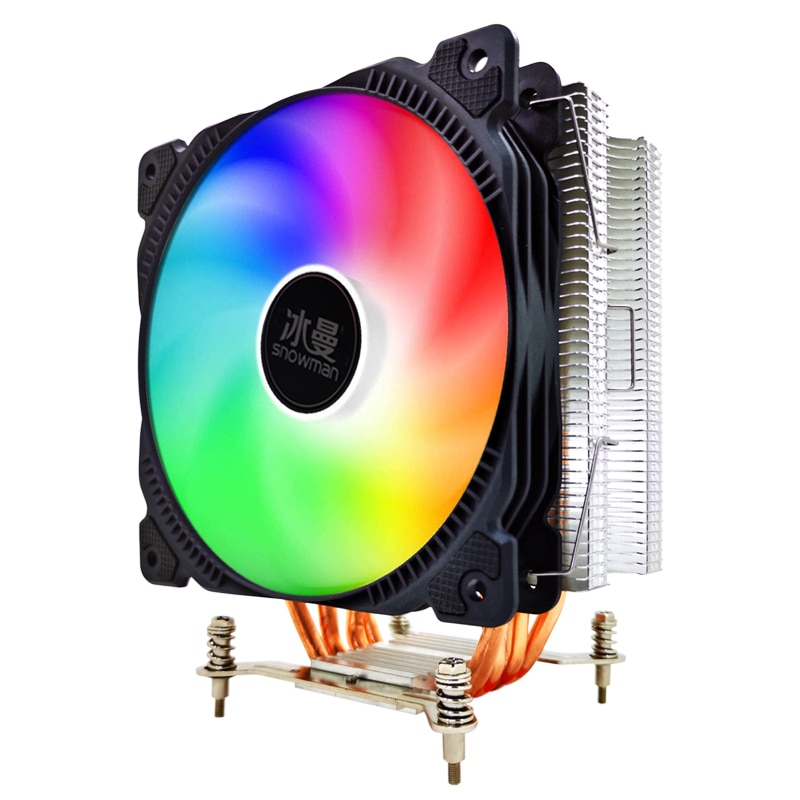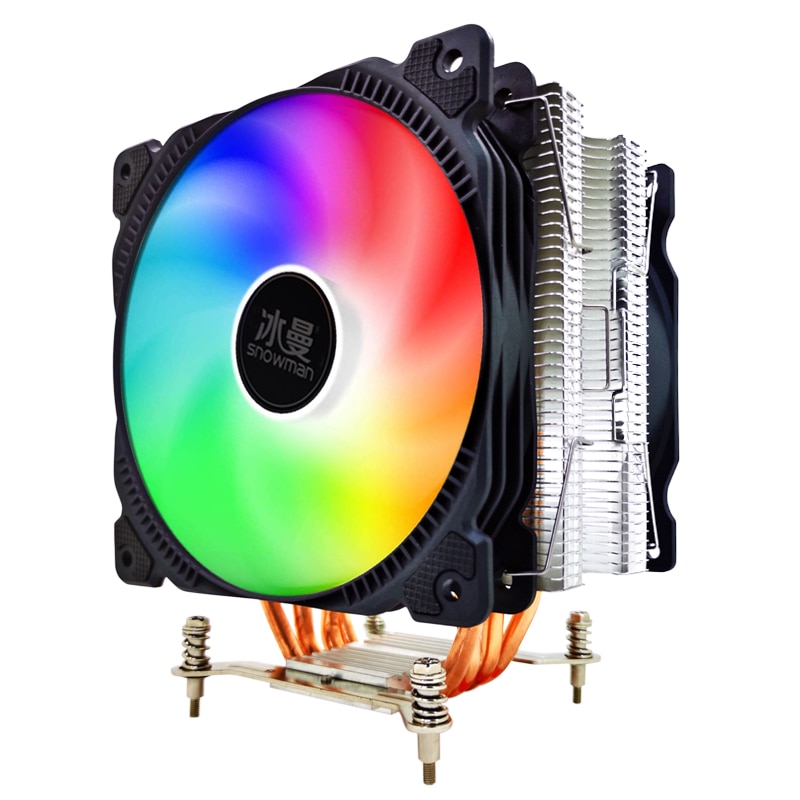 Product Videos
Custom Field
Product Reviews