Product Description

1.a€Expand Your WiFi Rangea€': Wi-Fi range extender works for expanding WiFi signal of main router to further rooms, completely covers network dead zones with stronger signal, optimize your home wireless coverage.
2.a€Easy Setupa€': Plug and play, wall-mounted design with mini size, follow the user manual to set up easily, no complex steps and tech expert required.
3.a€High Performancea€': Support wifi signal extending through the wall; the extending distance can be up to 100ft,no more dead zones in your smart home life(speaker / monitoring / TV / doorbell / thermostat).2 External antennas for better performance, reliable wireless N network speed up to 300Mbps covering your bedroom, floors, restroom, garage and garden.
4.a€Wide Compatiblea€': Works with any wireless router or WiFi system on the market. Up to 300Mbps 2.4Ghz wireless speed rate. Supports all devices including Smartphone, iPhone, iPad, Tablet, Laptop, Desktop, Smart TV, TV Box, Alexa, wireless security cameras etc.

1) The passwords of your repeater are as same as your router's.
2) Poor signal connection may cause slow speeds or dropped connection.
3) If do not see desired wireless network, you can move the range extender closer to the router and scan again as it may be out of range.
There are two Versions , one is
5G 1200Mbps Repeater With 4 Antennas
, and the other is
2.4G 300Mbps Repeater With 2 Antennas
. Please choose carefully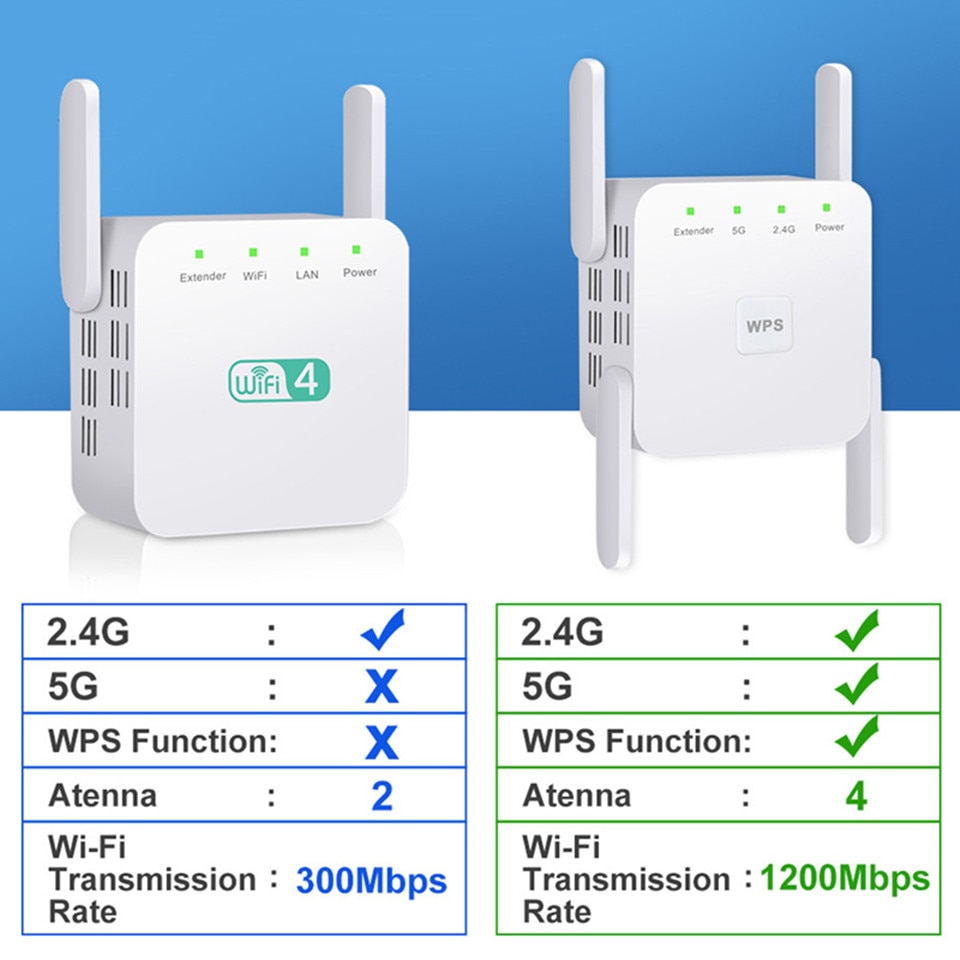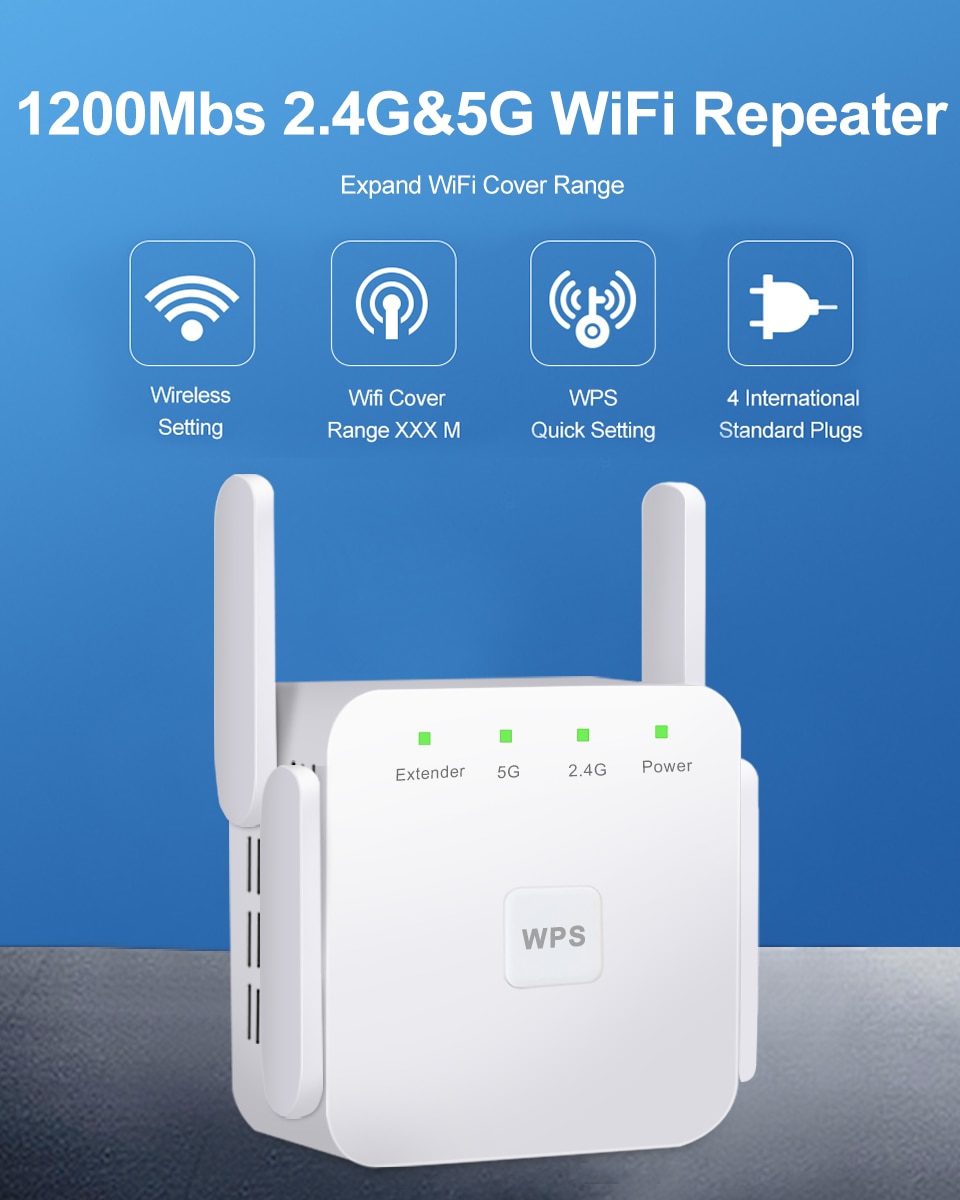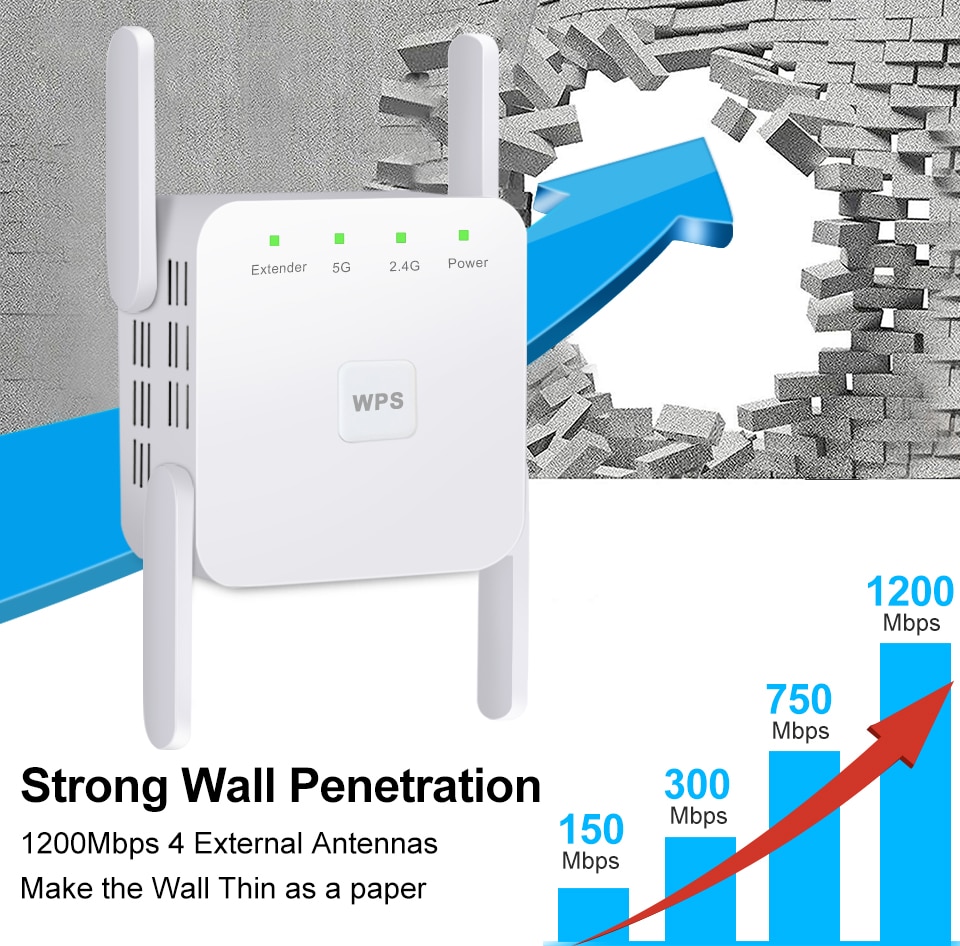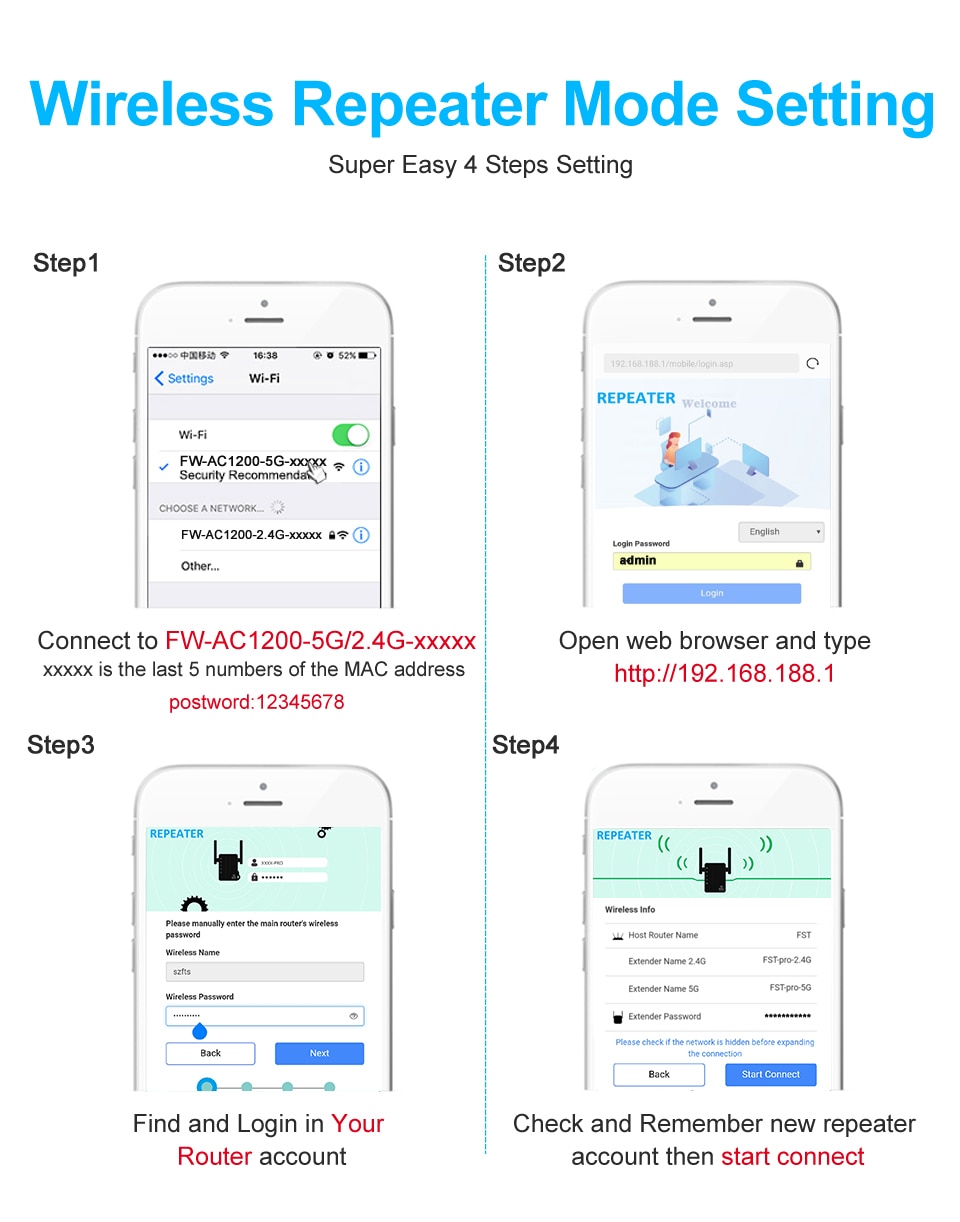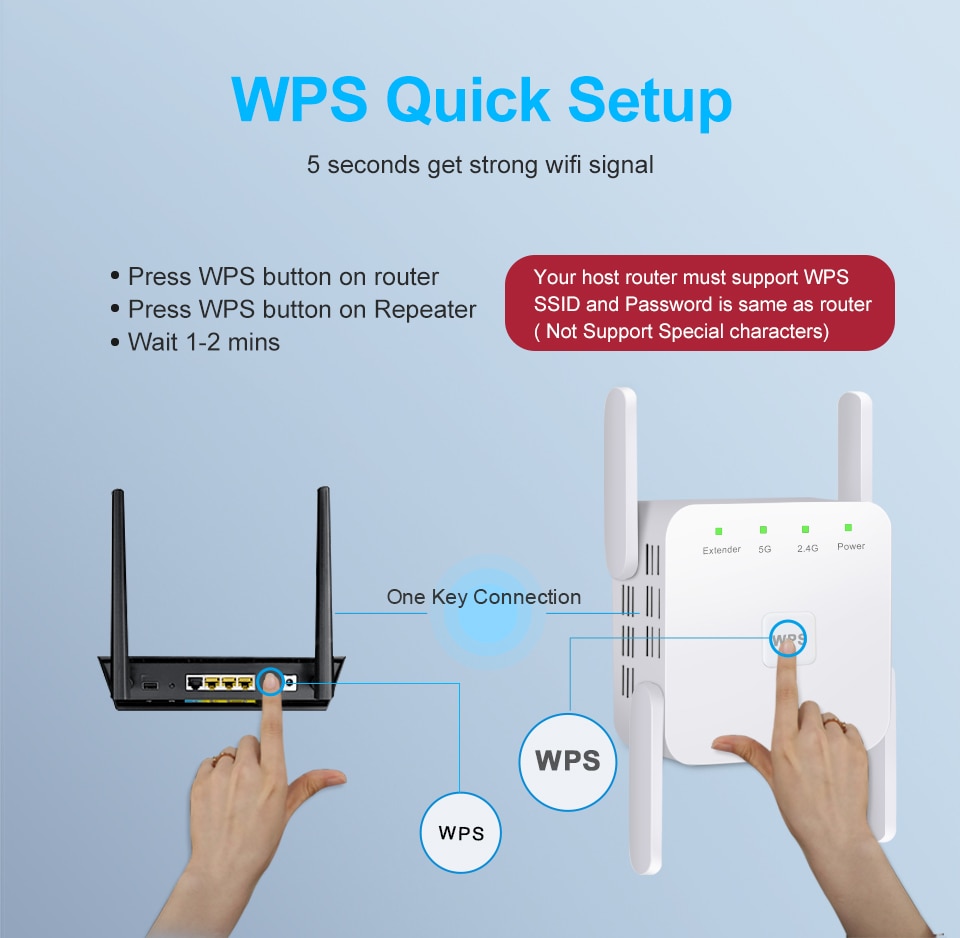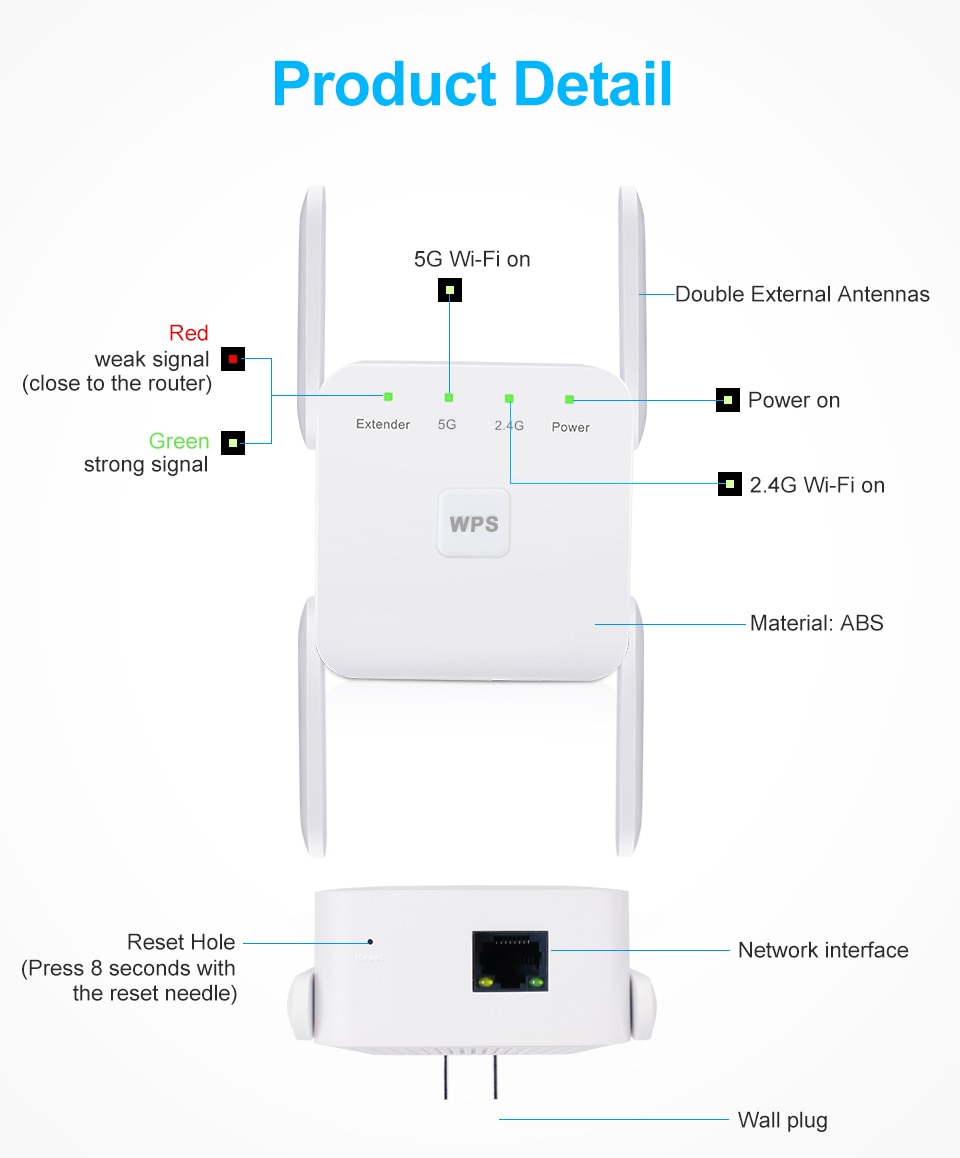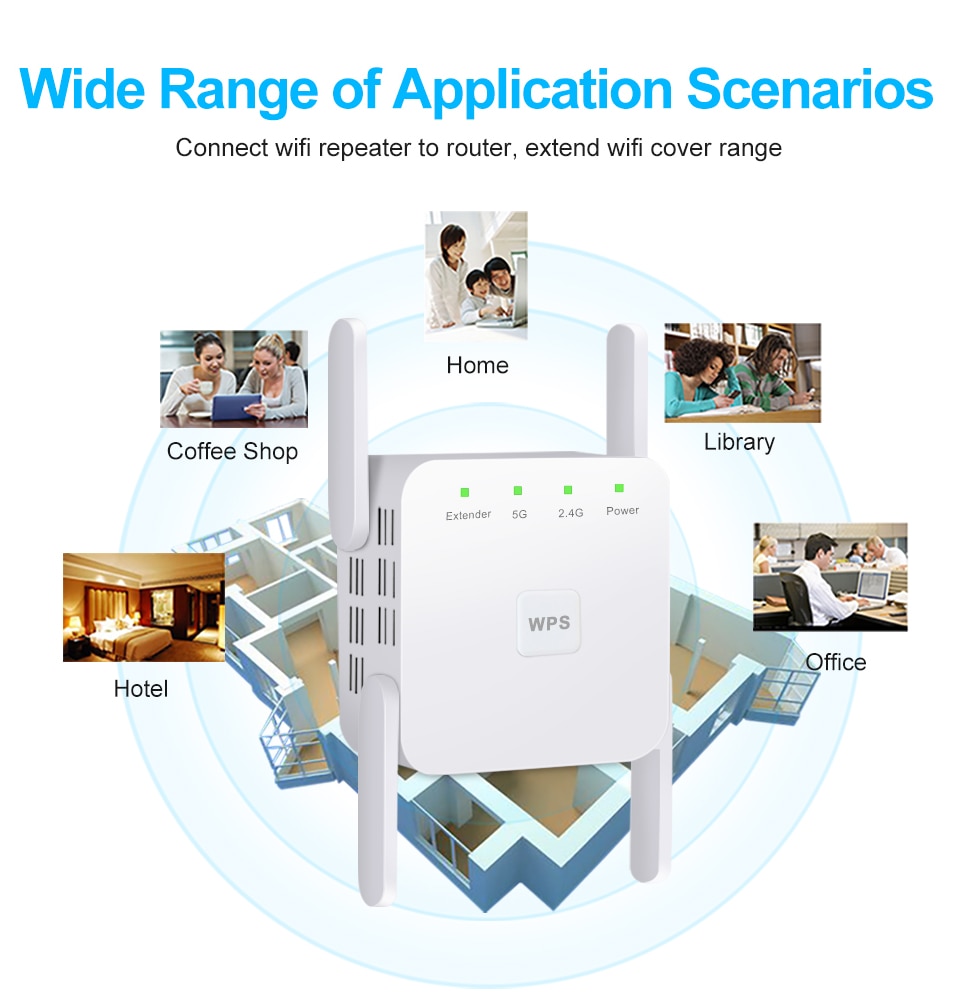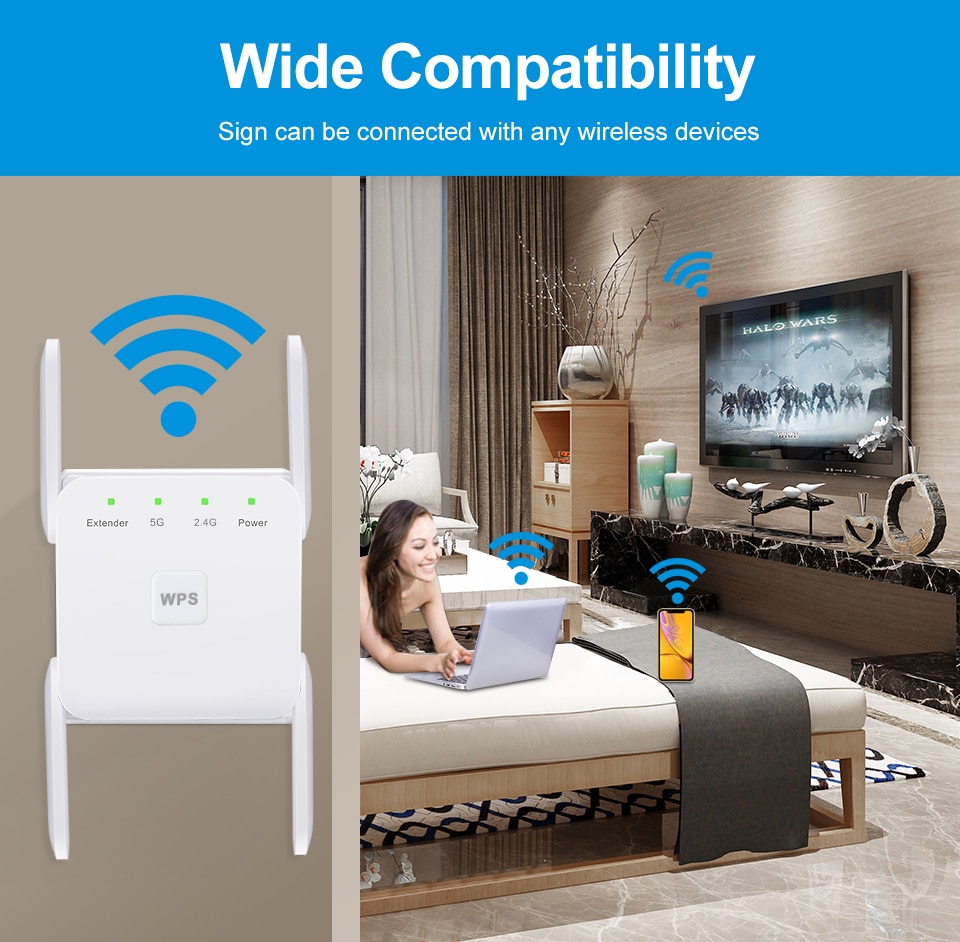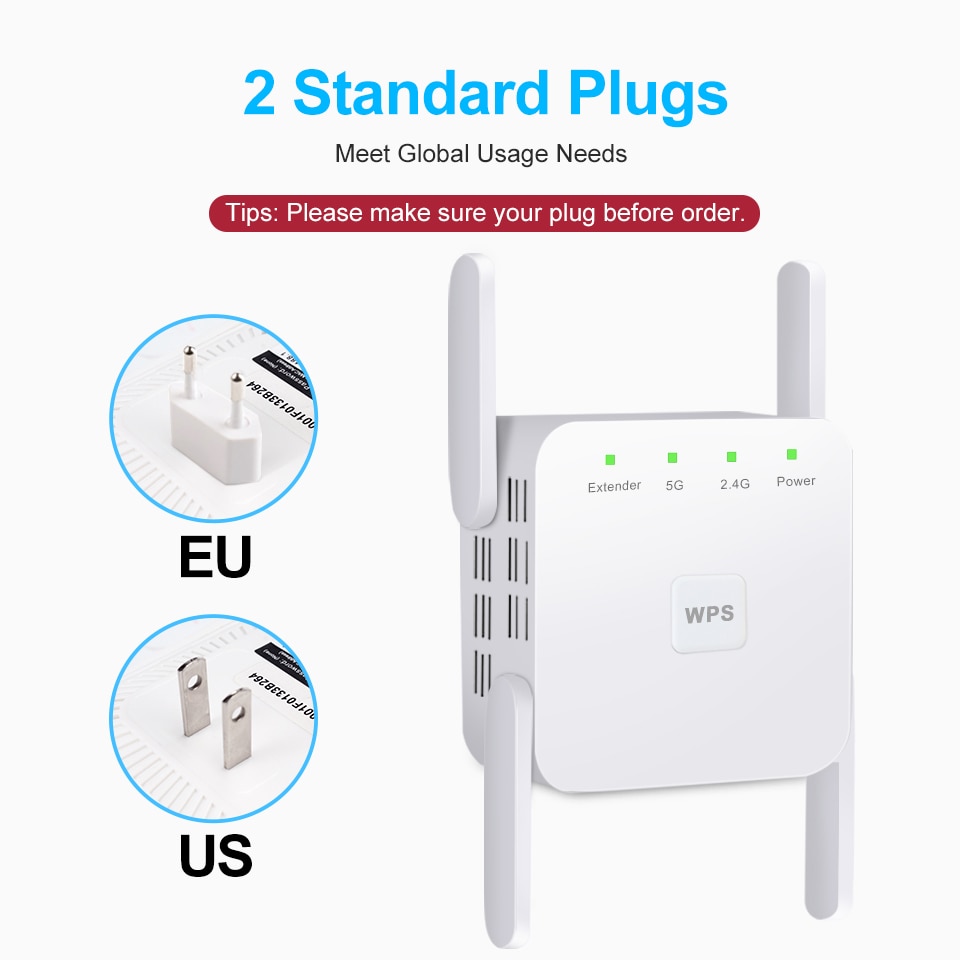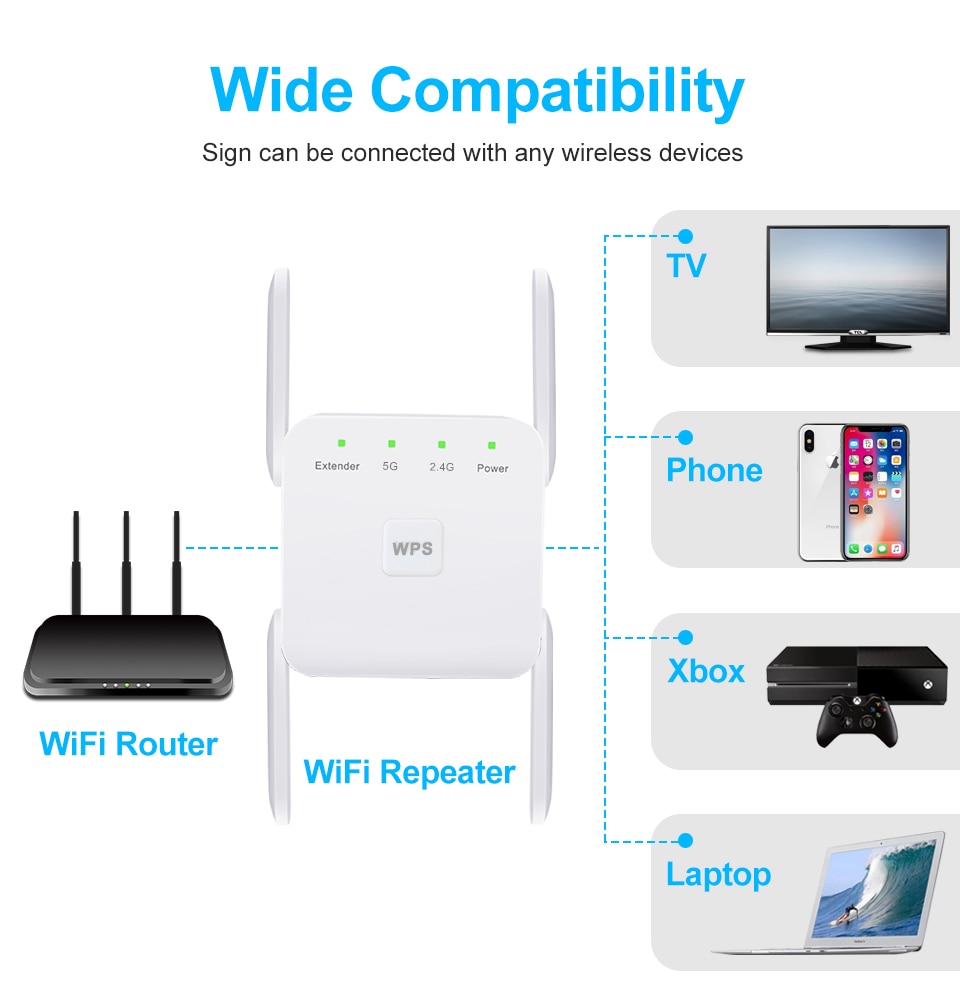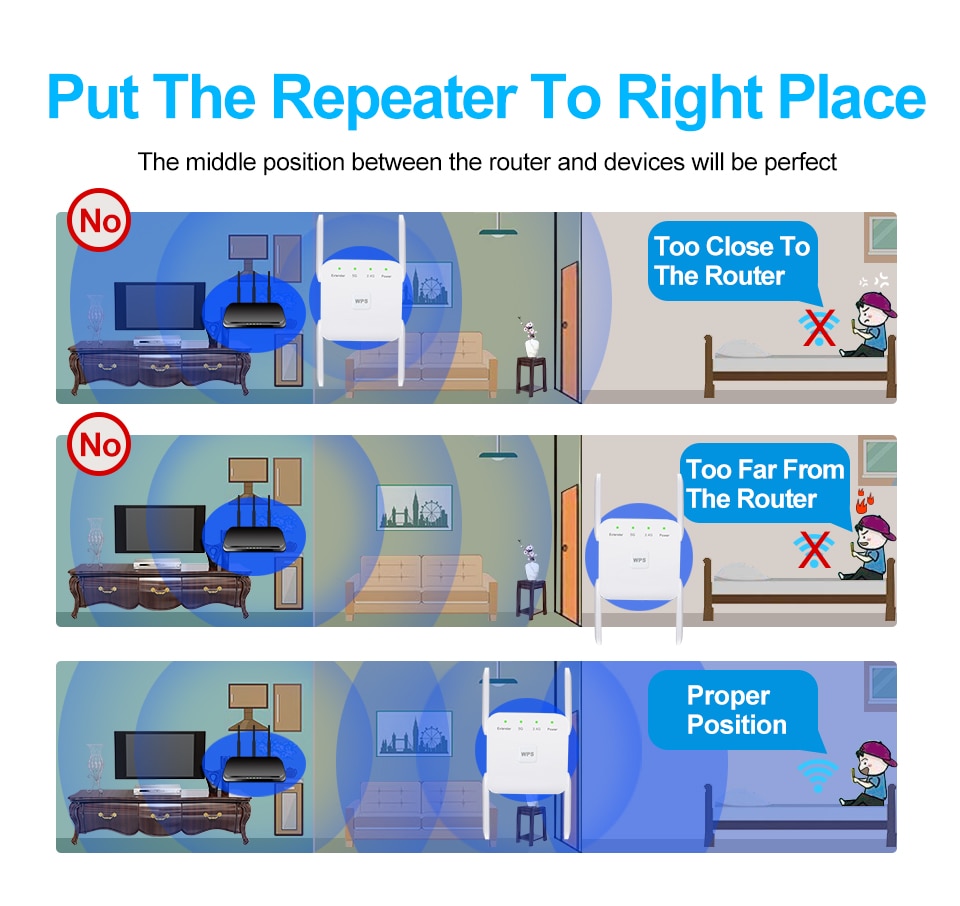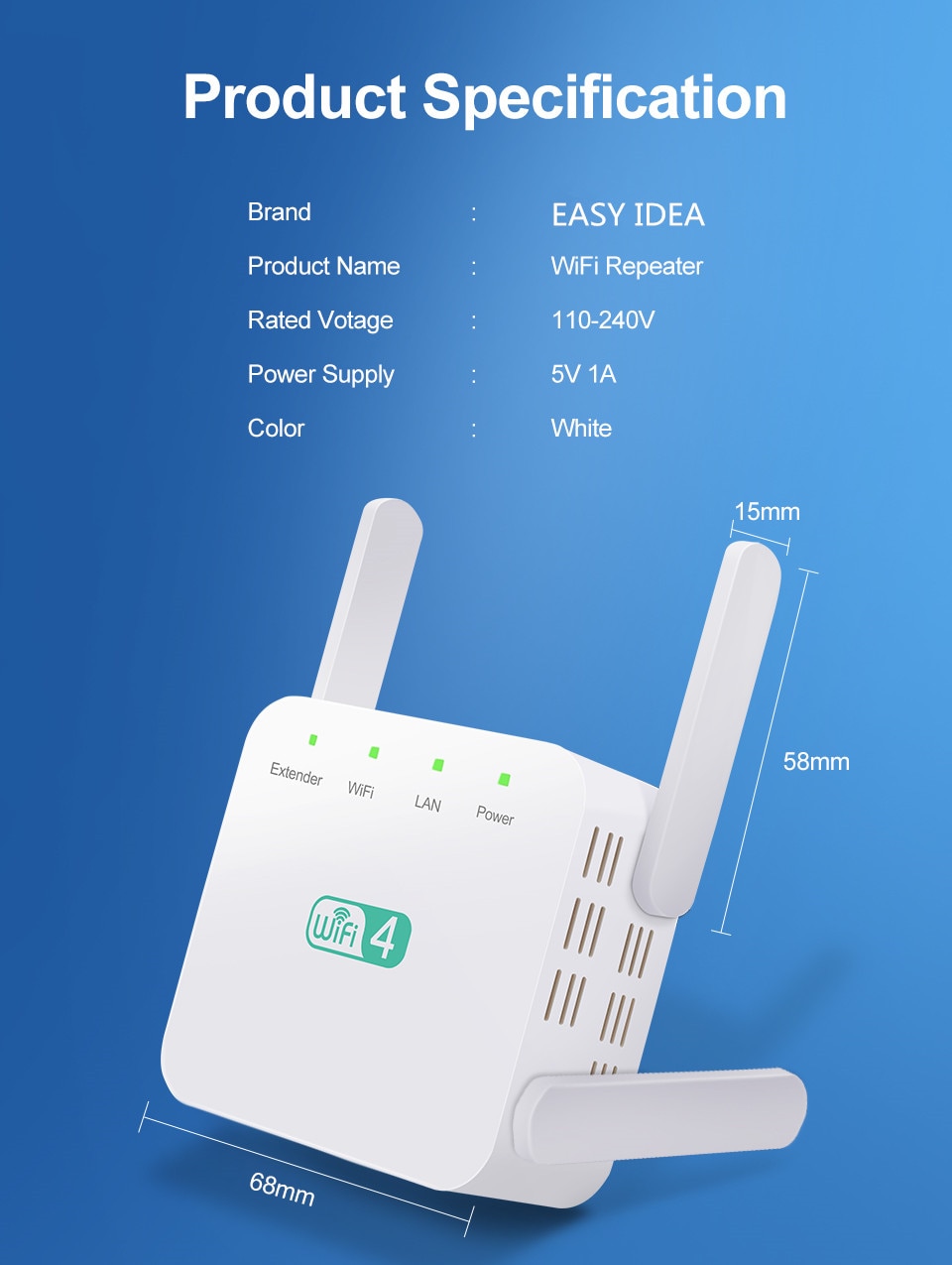 Product Videos
Custom Field
Product Reviews